Once upon a time there was a cooperation of a group of people that believed that providing housing for others should be a fair and honest exchange that benefit all parties effected, even those not included in the original transaction. With that Good Faith Group was formed, a small group of individuals lead by a dreamer. Good Faith Group today serves 3 housing guests, 1 property owner, and a hand full of vendors, employees, and members. This will hopefully give the story some more logic.
In order to create a measurable indicator of trust within The Good Faith Group our website has implemented tools that can be utilized to rate reputation, gage confidence and build relationships all virtues important to our core values. All members of Good Faith Group are held to these standards and show their support by working towards our mission. The vision of a flawless crystal tetrahedron comes to mind when thinking of yourselves, our process, and our relationships. Our ecology of networks, relationships, technology, and decisions help hold it all together and can be seen as the four points. A very interesting diagram that I borrowed from the web can be seen bellow.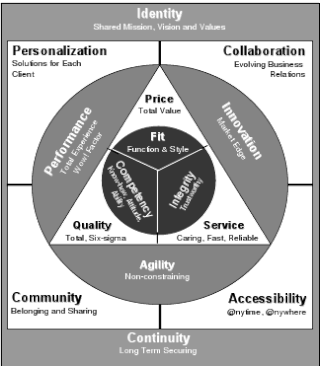 The collaborative efforts of all our specialist that have skills in their perspective disciplines create synergies between us. Focused on our mission we create value for those who trust us with their investments. The 5 basic building blocks in our tetrahedron move the company froward by helping us visualize what we are participating in. It's my determination to relentlessly push froward fighting my battles against fear but not losing faith.